Dodgers vs Padres Series Odds: Friars Hope to End Blue Crew Dominance
Dodgers King of NL West and MLB, Padres Fighting for Wild Card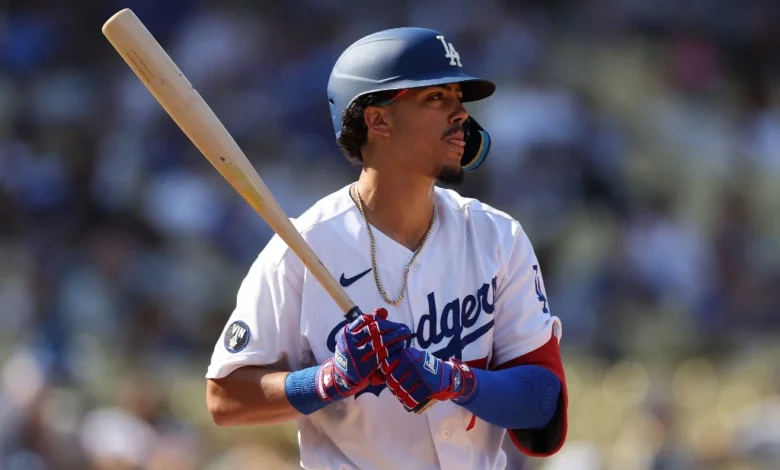 Dodgers vs Padres Series Odds: Not surprising that the opening odds to this series show Los Angeles as a -165 road favorite. The Dodgers have won 38 of their last 53 meetings with the Padres and five of six at Petco Park.
Before diving deeper into our MLB point spreads Dodgers vs Padres series odds game one preview, let's look at some relevant trends that will help us beat the odds tonight.
San Diego is coming off a day off which has been good to them in the past winning 12 of their last 14. The Blue have also been good to start a weekend series of late, winning 15 of their last 19 games on Friday. Let's see if that's good enough to get our money from a Dodgers team that has won 49 of their last 63 games.
Game Information
Game: Los Angeles Dodgers (94-42) at San Diego Padres (76-62)
Location: Petco Park, San Diego, California
Day/Time:
Television: BSSD, SNLA
Despite Trade Deadline Moves, Dodgers Continue to Outclass West
Los Angeles leads the San Diego Padres in the National League West by 19 games with 36 to play. Their lead to begin this Dodgers series odds are a reflection of their dominance of the Padres, winning seven straight series despite the Friars picking up Juan Soto, Josh Bell, and closer Josh Hader at the trade deadline the Padres have lost 8 ½ games.
This puts even more emphasis on this weekend's series. The Dodgers have won 10 of their 13 overall meetings this year and are 22-10 dating back to 2021. Bettors have enjoyed a profitable season backing the boys in blue with 661 units won. Half of those winnings have come against the Padres (+315 units). Dating back to 2018, Los Angeles has never had a losing season for their daily backers, winning 55 games, good for 823 units of profit.
Padres Might Be Praying For Rain
It doesn't happen much, but with a hurricane lurking off the coast, San Diego County is expecting some heavy rain this weekend.
Perhaps the rain will help the pesky Padres end drought against Los Angeles in their next weekend series to end 2022. If San Diego can find a way to take two 3-game sets that will really set the tone heading into the postseason should they meet?
Los Angeles doesn't have much to play for at this point, that couldn't be further from the Padre's situation who are just 3 ½ games up on the Milwaukee Brewers. Clevinger is just 5-6 with a 3.96 era and was rocked by the Dodgers in his last outing, giving up five runs on four hits in 3 ⅓ innings in a 9-4 loss. The loss dropped Clevinger to 0-2 with an 11.25 era against their National League rivals this season. His mound counterpart, Dustin May, is just 1-4 with a 3.70 era in nine career appearances against the Padres.
Public Firmly on Dodgers, Over
The consensus send-out number on this game made Los Angeles a -160 favorite, which has since been bet up to -165 with 78% of the early tickets coming in on "dem bums". Bettors are even more convinced that this will fly over the total of 8.5 with 88% of the total dollars wagered tickets featuring the over.
To conclude our Dodgers vs Padres series odds preview let's get to our official recommendation. There's a good chance this game will be rained out but we also think game one is the best chance for the Padres to win.  Dustin May has not shown that should be thought of as an automatic wager even as a member of the best team in baseball. Let's go with San Diego, but grab some of that +1.5 (-118) insurance when you get to the window.
Follow us on Twitter