Dodgers vs Padres Series Preview: MLB Betting Odds
Padres Looking for Any Win Possible to Strengthen Wild Card Standings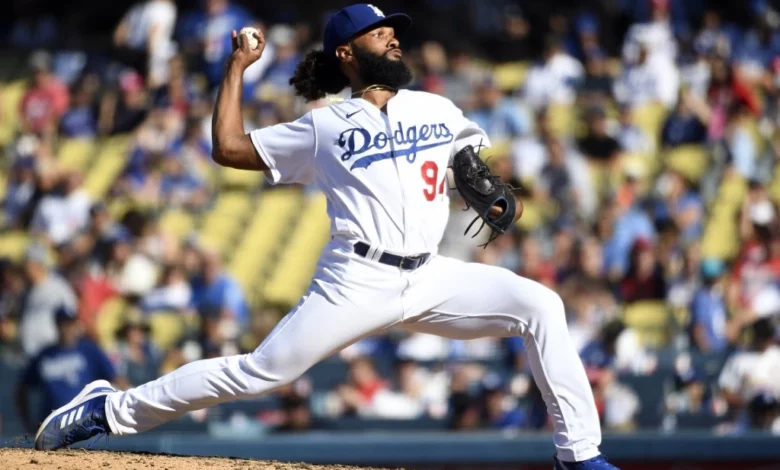 Dodgers vs Padres Series Preview: The Padres World Series Odds are a long shot compared to the Dodgers, but a look at the 2022 MLB standings shows that the Padres are poised to get their chance.
Game Information
Dodgers Look to Break Franchise Win Record
Delving into our Dodgers vs Padres series preview: Dave Roberts' team is just one win away from their 107th win, breaking the franchise record of 106 wins in a season, a feat they've accomplished twice in 136 seasons. You would think Los Angeles would have come close many times in their history, but 2022 marks just the 10th time they've reached the 100-win mark dating back to their early days in Brooklyn.
Dave Roberts' team is just one win away from their 107th win, breaking the franchise record of 106 wins in a season.
The organization has averaged just under 83 wins a season in its lifetime, a number that has been bumped to 88 wins per year after its move to Los Angeles in 1958. The seven-time World Series champions are a profitable 361-176 (.672) +1947 units since 2019.
As a favorite, LA is 355-162 (.687) +2679 units. When examining this Dodgers vs Padres preview, you quickly understand that LA owns the Padres. Since 2011, the Padres are just 62-128 (.326) against their instate rival.  Bettors have enjoyed 1534 units of profit in that span by simply backing Dem Bums. Tyler Anderson gets the ball for Roberts in an effort to send one final message to the Padres with nine games left in the season.
Padres Magic Number to clinch Postseason Berth Down to Six
It's likely that the Friars will make their way into the postseason, but the last team they want to see on the schedule is the Dodgers. The Padres have dropped four of six games at Petco Park head to head. The problem for San Diego is that the games haven't been close. In their 16 meetings, Los Angeles has won by an average of 3.69 runs per game.
Since 2011, the Padres have dropped 66 of their 102 head-to-head meetings at home. Taking out the 12 losses in 16 games against LA, the Padres would be 81-56. Lefty Blake Snell gets to try and break the Dodgers curse as he tries to even his season record to 9-9. In his two seasons with San Diego, Snell has been unable to provide a consistent profit.
The former Cy Young award winner is just 15-15 on the West Coast, but even worse the Padres' record when he gets the ball is just 21-29 (1385 units). Snell is 1-1 with a 2.86 career era against LA, but his team's record when he starts is 2-5 (-264 units). No team, except the Colorado Rockies (-423 units), gives Snell more problems than the Boy in Blue.
Clear Divide In early Betting
Watching early betting patterns leaves us with a clear understanding that the public is all in on the plus money Padres, getting 97% of the money line money wagered. Run-line wagers tell a different story with 87% of bets coming in on LA. It looks as if the under (7.5) will be the player's choice.
To conclude our Dodgers vs Padres series preview, our official recommendation is to take the Dodgers -1 ½ (+140). The data is hard to go against. The Dodgers have beaten the Padres in 38 of their last 53 meetings and are 67-31 against teams with a winning record. That's quite the difference when comparing it to the Padres who have dropped 8 of 10 against teams over .500. Don't try to overthink this match-up.
---
Get the feel of sports & betting with these other articles: