Clippers Fall to 0-4 With James Harden, Is There an Obvious Fix?
Clippers vs Nuggets Lines: Denver Favored by 6 Points at Home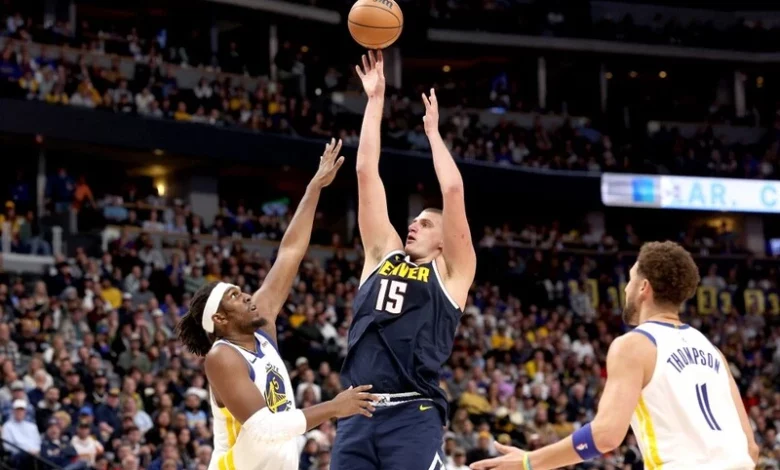 Things keep getting worse for the Los Angeles Clippers, who still can't seem to win with James Harden. While positive regression is likely forthcoming, the Clippers currently find themselves in the basement of the Western Conference's Pacific Division.
Tuesday (10 p.m. ET), the Clippers visit the Denver Nuggets. The defending NBA champions are off to a terrific start but will be without one of their best players due to injury.
Denver is a 6-point favorite (-110) and -238 on the moneyline. Conversely, the Clippers are +6 (-110) on the spread and +195 to win outright. Let's take a closer look at the Clippers vs Nuggets lines in our NBA game preview.
Day/Time: Tuesday, 10 p.m. ET
Location: Ball Arena; Denver
Streaming: TNT
Betting Trends
The Los Angeles Clippers have lost their last five games against the spread and are 3-6 overall. The Clippers are also 1-4 ATS in their last five NBA games against Western Conference opponents. Meanwhile, the Denver Nuggets are 5-5 ATS. The total has gone Under in 10 of Denver's last 13 games. That's important to remember when assessing the Clippers vs Nuggets lines.
So Far, So Bad with Harden
The Los Angeles Clippers fell 105-101 to the Memphis Grizzlies Sunday, their fourth consecutive loss since trading for James Harden. Los Angeles is now 3-6 and has seen its NBA title odds dip to +1600.
An 8.5-point favorite, Los Angeles trailed by as many as 15 and failed to cover the spread for the fifth consecutive game.
Having seldomly practiced with Los Angeles, Harden is still trying to find a rhythm in Los Angeles. He's averaging 13.5 points, 5.0 rebounds and 4.2 assists as a Clipper, well under his career totals. Head coach Tyronn Lue knows Harden is capable of much more, which is why he's urging the 10-time All-Star and former NBA MVP to "be himself." In essence, Lue believes Harden is trying to do too much to fit in with his new teammates.
While Harden's numbers have dipped since winning three scoring titles with Houston, he remains one the most productive players in the NBA today. Last season in Philadelphia, Harden averaged 21 points, 10.7 assists, 6.1 rebounds and 1.2 steals while starring alongside MVP Joel Embiid.
Now sharing the court with Kawhi Leonard, Paul George and Russell Westbrook, Harden, 34, is capable of so much more. Then again, so are the Clippers. It wouldn't be surprising to see Harden heed his coach's advice and take a more aggressive approach starting Tuesday. Keep that in mind when analyzing the Clippers vs Nuggets lines.
Jokic Doing it All for Denver
The Denver Nuggets have picked up from right where they left off last season. At 8-2, Denver co-owns the best record in the Western Conference. Sunday's 107-104 loss to the Houston Rockets — in which Denver was a 4.5-point favorite — snapped a four-game winning streak.
Unsurprisingly, Denver has the second-best odds to win an NBA championship at +450. The only NBA team ahead of Denver on the odds board is Boston (+375). The Nuggets are currently a +225 favorite in the West.
Much of Denver's potential revolves around Nikola Jokic. Not that it's any surprise. Jokic had his fourth triple-double of the NBA season against Houston, finishing with 36 points, 21 rebounds and 11 assists. The five-time All-Star now ranks top 5 in the NBA in all three statistical categories and is a +250 favorite to collect his third MVP. While it's extremely early, Jokic should have no trouble staying there so long as he stays healthy.
The Nuggets, winners of six straight home games, will remain without a key piece in Jamal Murray. Murray, who's averaging 16.3 points and 7.4 assists, is expected to miss the rest of November at minimum with a hamstring injury. That'll likely mean another start at point guard for veteran Reggie Jackson, a former Clipper.
Handicapping the Game
Murray's absence is big, and it showed in Denver's loss to Houston. The Nuggets, who lead the NBA in shooting efficiency (50.3%), blew a nine-point lead and shot just 9 of 32 (28.1%) from 3-point range. In some ways, they were overly reliant on Jokic. That said, they should fare far better against the Clippers, whose star-studded lineup has yet to find cohesion with Harden. Remarkably, they've been outscored by 67 points with Harden on the court.
Los Angeles should get back on track at some point. Its roster is too good not to. But until it does, it's hard to have much trust in Harden and Co., especially against the defending NBA champions.
With that in mind, look for Denver — minus Murray — to take care of business at home.
For NBA picks today, NBA division standings and more, visit Point Spreads Sports Magazine.
---
Can't get enough? Here's more!