CFB Week 10: California Golden Bears vs (6) Oregon Ducks
Oregon Smashes Utah on Road, Cal Falls Short Against USC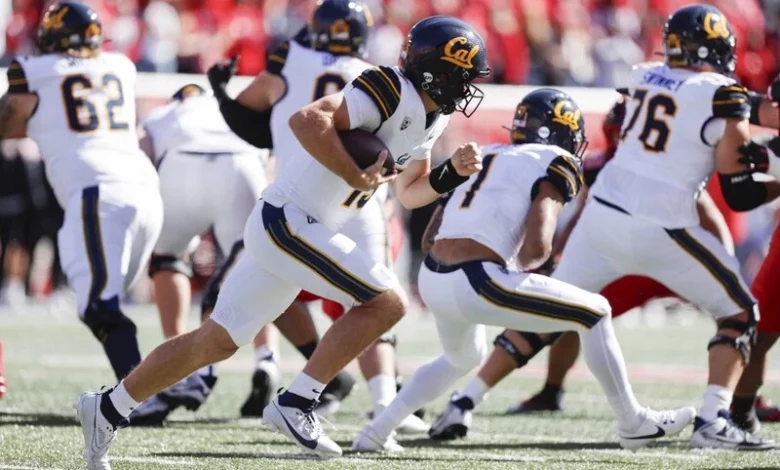 The California Golden Bears (3-5 / 1-4) head to Eugene to take on the 6th-ranked Oregon Ducks (7-1 / 4-1) who ended the Utah Utes 18-game home win streak 35-6, as a 6.5-point favorite. The Golden Bears fell short of a massive upset against USC, 50-49, as a 10.5-point underdog. As expected, the Ducks opened as a 23.5-point favorite and then bet up to 24.5 with 70% of the tickets coming in on Oregon.
The total has held steady at 59.5. Kick-off is scheduled for 5:30 p.m. ET / 2:30 p.m. PT and can be seen on the Pac-12 Network. We start our California vs Oregon betting trends and our NCAA Football odds analysis starting with the Golden Bears.
The Bears Get Another Chance
There are wins that will define a program for years and then there are some that result in losses but give a fan base hope for the future. Now we don't know how good USC is, but they are one of the better teams in the country and Cal had them as a double-digit dog, by 14 points at the 14:06 mark of the fourth quarter.
USC took a 50-43 lead with 3:33 left before Cal pulled within one after a Fernando Mendoza 13-yard score. Head Coach Justin Wilcox decided to go for two instead of trying the game, a decision that failed and gave USC the win. The reason for the whole recap was to emphasize how close the Bears were to that signature win that would have changed the path of that program.
California is now 3-5 ATS and has yet to win a game outright as an underdog. They remain near the bottom of the Pac-12 College Football standings. We continue our California vs Oregon betting trends preview, by shifting gears to the high-octane Ducks.
Letdown Spot For The Ducks?
We've seen it recently, which brings up the question, is laying over three touchdowns the smart wager after a win on the road against a ranked opponent? Three games ago, the Ducks rolled into Pullam to face the Washington State Cougars as a 19.5-point favorite after losing to Washington the week before after missing a last-minute field goal.
Bettors know you don't always have to win big games to feel less than 100% the week after. Oregon Ducks escaped with a 38-24 win but was only up by four at the half and never put up three straight scores in the game. We know Utah isn't at full strength but it was a nice victory and is certainly a spot that would have the attention of the Ducks more than Cal.
Oregon is 12-5-1 ATS over the last two NCAAF seasons and 12-4 as a favorite in that span. We conclude our California vs Oregon betting trends preview with our official selection.
We've Tried To Paint A Pretty Picture
According to the recent College Football injury news report, California running back Isaiah Ifanse is listed as questionable after an undisclosed injury last week against SC. QB Sam Jackson V is also questionable but he hasn't played since September 30th. Whether they play or not doesn't change our perspective.
We talked about college football teams that may feel satisfied with their performance the week before even in defeat, a category that fits the Bears this week. Terrific effort over USC who has very little to offer defensively, but there is no way Cal gets up for the second week in a row to keep it close. Lay the big number and take the Oregon Ducks.
That does it for our California vs Oregon betting trends analysis, we wish you the best with your wagers this weekend.
For more college football news, California vs Oregon analysis, and more, visit Point Spreads Sports Magazine.
---
Can't get enough? Here's more!