NL West: Dodgers vs Giants Series Preview
Supposed Big Weekend for Giants, Turned to Dissapointment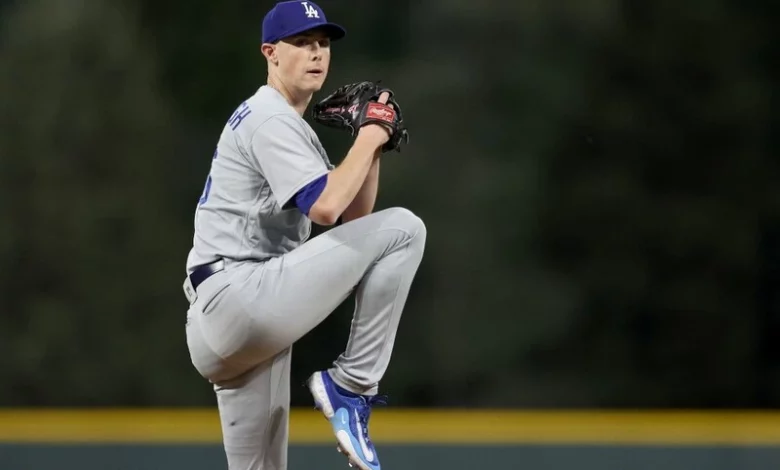 With three day left in the Major League Baseball season, the Los Angeles Dodgers (98-61) and the San Francisco Giants (78-81) have nothing to play for. The Dodgers will get some time off before they start the postseason after securing the second-best overall record in the National League, five games behind the Atlanta Braves.
The Giants will head home after losing 7 of their last 10 games, and fall out of playoff contention. Los Angeles, a -140 road favorite (8.5 total), will send Lance Lynn (12-11, 5.83) to the hill against Keaton Winn for San Francisco.
The first pitch is scheduled for 10:15 pm ET / 7:15 pm PT and can be seen on the MLB Network, Sportsnet Los Angeles, and NBC Sports Bay Area. We start our Dodgers vs Giants series preview by breaking down both teams from a betting perspective.
Date & Time:
Location: Oracle Park
Streaming: MLB Network, Sportsnet Los Angeles, and NBC Sports Bay Area

Lynn, One More Start Before It Gets Real
It's hard to believe that we have one more weekend left of regular season baseball and then the MLB scores and odds schedule will get much shorter. After tonight's start, Lance Lynn will have plenty of rest before the Dodgers start their postseason. Lynn was a trade deadline pick-up from the Chicago White Sox along with Joe Kelly.
With all the injuries to the pitching staff, GM Andrew Friedman's move was a necessary band-aid. Since the Trade, Lynn is 6-2 with a 4.50 era, allowing 57 hits in 58 innings. The best part for bettors, we think he can be even better. Since 2019, Lynn is 68-58, good enough for 0.2 units of profit. He has been a tough guy to put your money behind as a -130 to -150 favorite because the 2-time All-Star is 4-3, but has cost bettors -0.13 units.
We think the difference is, that when a guy like Lynn goes to the Dodgers, we think that makes a wager on the veteran more reliable. Let's continue our Dodgers vs Giants series preview by turning our attention to the home team.
Giants Get One More Shot At Rival
When the San Francisco Giants and the Los Angeles Dodgers schedule came out last year, you immediately made note of who the last series was against. This was supposed to set up a meaningful playoff showdown in the Bay. Instead, we are left with San Francisco hoping to finish .500 as a consultation prize.
Keaton Winn will start his fifth Major League game against the NL West champions, to show the brass that he belongs in the discussion for next year's rotation. Winn is expected to give five innings at the most before handing it over to a bullpen that has been decent in 2023.
Of significant note, Winn is making his first start since a two-week hiatus while dealing with COVID-19. We won't know if the 25-year-old is at full strength until after the first pitch. We conclude our Dodgers vs Giants preview by giving you our official MLB score prediction.
Dodgers Roll In Series Opener
If the early betting patterns are an indication of what's to come, the juice on the Dodgers will go up soon with 98% of the early money on the Boys In Blue. At -136, that's a bankroll-friendly number so our recommendation is to jump on Los Angeles right now.
Lynn is looking to set the tone for his postseason, while Winn may not be 100% with stamina that could dissipate as he gets into the third or fourth inning. Our confidence allows us to lay the run-line, giving us a terrific +115 late winner.
That does it for our Dodgers vs Giants preview, we wish you the best with your wagers this weekend.
For MLB betting news, odds analysis, and more, visit Point Spreads Sports Magazine.
---
Can't get enough? Here's more!