Wildcard Showdown: Giants at Diamondbacks  
Giants, Two Games Out of Wild Card Spot, D'Backs in by a Half!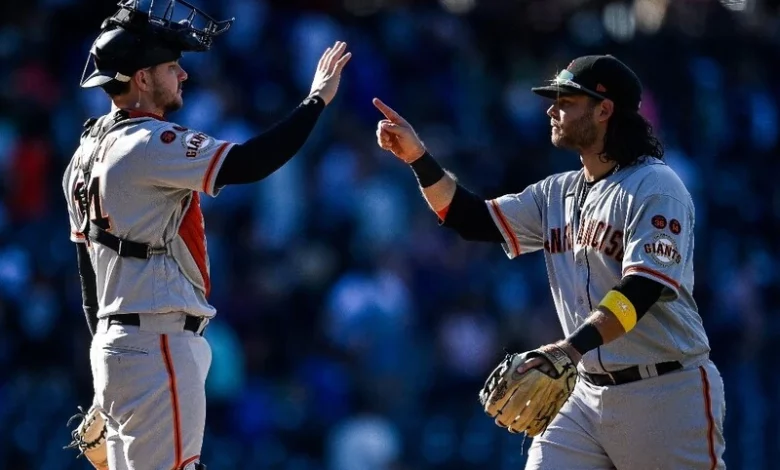 The San Francisco Giants (76-74) headed to Phoenix, Arizona to take on the Diamondbacks (79-72) in a quick two-game set that could solidify Arizona's chances of making the postseason. The Giants will send Alex Cobb (7-6, 3,62) to the hill against Zac Gallen (15-8, 3.50) for the Snakes.
Arizona is a -145 home favorite with a total of 8.5. First pitch is scheduled for 9:40 pm ET / 6:400 pm PT and can be seen on NBC Sports Bay Area. Let's dive into our Giants vs D'Backs Preview will a look at both teams from a gambling perspective.
Tough Road to The Postseason for Giants
It all comes down the the San Francisco Giants doing what they've been able to do all season long, have success against the National League West. San Francisco has 12 games left starting with Arizona (6-5) before heading to Los Angeles to take on the Dodgers whom they've beaten four of six meetings.
They'll end the regular season at home against the San Diego Padres (4-6) and then the Dodgers again.Not exactly a silky ride to the playoffs but a combined 23-17 record inside the division does give hope that they'll be able to move up from their position in the current MLB standings.
San Francisco continues to be a team that bettors can't get a grip on for the second straight season. In that span, the Giants are 157-155 overall, costing bettors 25.67 units (-8.48 units in 2023). As an underdog, this isn't the position they've thrived in with 17.66 units lost behind a record of 50-78 dating back to last year.
As a road dog, San Francisco is 29-58 (-21.15 units) over their last 87 games. Are those numbers enough to put our money behind Arizona, we'll answer that question as we continue our Giants vs D'Backs Preview.
Bettors Will Be On Gallen
We don't yet have solid betting patterns, but you can bet the public will be on the Diamondbacks with a perceived pitching advantage over Alex Cobb but recent form is cause for concern. Over his last five starts, 15-game winner Zac Gallen has allowed more than five earned runs three times.
The Snakes are just 2-3 in those games and 5-9 over Gallen's last 14 starts. Gallen is among the MLB leaders 2023 in wins (3rd), but that doesn't equate to a sparkling win/loss record for Arizona. (17-14 record in his 31 starts). At home, Arizona is 41-35 but that hasn't been good enough to turn a profit (-1.38 units). As a -150 favorite or less, Arizona is 29-25 but -1.01 units. We conclude our Giants vs D'Backs Preview with our official selection.
Plus Money Motivates A Giant Wager
Neither of these teams owns betting numbers that jump off the page. There is a reason why both clubs are struggling to secure a spot in the postseason. We suspect that the plus money will be too juicy to overlook when we get some movement on the opening number.
We considered taking the run line or the MLB point spread, but with Cobb coming off a terrific five-inning outing against the Cleveland Guardians (0 ER, 3 hits, 1BB, 2K) we feel confident that we don't need the +1.5 runs.
San Francisco is an impressive 18-9 when Cobb starts and 11-5 in his last 16 outings. All in with the Giants in game one. That does it for our Giants vs D'Backs Preview, we wish you all the best with your selections this week.
Expect high stakes and nail-biting moments in the upcoming Giants vs Diamondbacks game, as both teams vie for that elusive postseason berth.
For MLB betting news, odds analysis, and more, visit Point Spreads Sports Magazine.
---
We also thought you might like to check these out: