North Carolina The Team to Beat in Atlantis
Multiple Former NCAA Championship Programs in Battle 4 Atlantis Basketball Tournament Field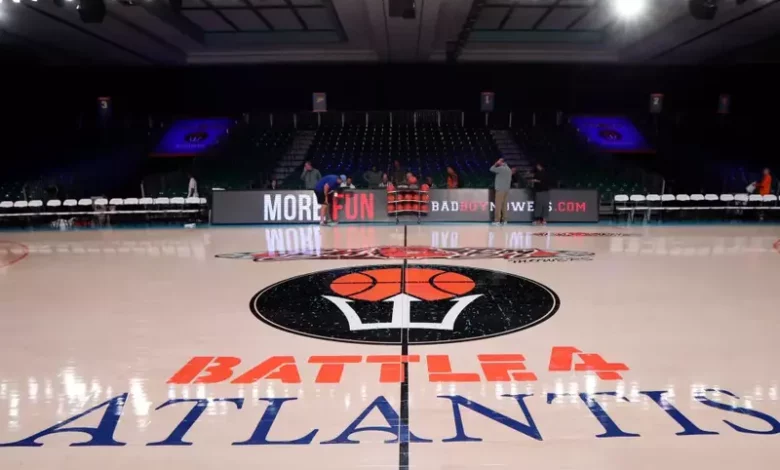 No. 14 North Carolina To Get Things Against Against Northern Iowa at Battle 4 Atlantis
Once again, some elite teams will be heading to the Bahamas for the Battle for 4 Atlantis NCAAB tournament.
The tournament begins with four games on Wednesday, Nov 22 with a champion being crowned on Nov. 24 at 3:30 p.m. ET.
The tournament will be held at the Imperial Arena in Nassau, a 3500-seat arena.
Things get started when North Carolina meets Northern Iowa at noon on Wednesday, followed by the Villanova-Texas Tech game at 2:30. At 5, it will be Michigan and Memphis squaring off. The final first-round game will be between Arkansas and Stanford.
When looking at the NCAAB best bets, Arkansas (+2500), North Carolina (+3000) and Villanova (+3000) lead the way among the tournament teams in the odds of winning the national championship.
North Carolina is 14th in both national polls. Arkansas is 20th in the Associated Press poll with Memphis coming in at No. 23 in the coaches poll.
North Carolina was tied for second behind rival Duke in the odds of winning the ACC title coming into the season. Memphis was the No. 2 pick in the American Athletic Conference, Texas Tech was sixth in the Big 12 title odds with Villanova fourth in the odds to capture the Big East title.
It wasn't too long ago that Michigan was viewed as a potential Final Four contender and now the Wolverines are ahead of just four teams in the odds to win the Big Ten championship.
Villanova won the Battle 4 Atlantis tournament in 2013 and 2017 while Michigan won the title in 2019. Tennessee won last year's event.
Here's a look at the field
Arkansas Razorbacks
Arkansas was upset by UNC Greensboro in its last game.
Arkansas is led by former Temple star Khalif Battle and former Houston guard Tramon Mark.
Guard El Ellis comes in from Louisville while Trevon Brazile is back after being limited to nine games a season ago.
Arkansas has failed to cover against the college basketball odds in its last three games with all four games going over the total. Keep that in mind heading into the Battle 4 Atlantis NCAAB Tournament.
Memphis Tigers
Memphis already owns a win over an SEC program (Missouri) and now looks to take down Michigan out of the Big Ten.
St. John's transfer David Jones is the top scorer. Wichita State transfer Jaykwon Walton, former Alabama guard Jahvon Quinerly and Jordan Brown, playing for his fourth program in five seasons, are other top scorers.
Memphis is 1-2 against the spread this season.
Michigan Wolverines
Michigan fell to Long Beach State at home in its last game. Sophomore guard Dug McDaniels has gone from averaging 8.6 points and 3.6 assists to 21 points and 6.3 assists.
Tennessee transfer Olivier Nkamhoua, returning starter Terrance Williams and sophomore Will Tschetter are other double-digit scorers. Nkamhoua had 39 points in three games to lead Tennessee to the 2022 Battle 4 Atlantis title.
Each of Michigan's first four games this season finished over the NCAA basketball picks total.
North Carolina Tar Heels
Returning starters Armando Bacot and RJ Davis provide the inside-outside tandem for a team that has started the season 3-0.
If North Carolina matches up with Stanford, it would be an interesting dynamic for former Stanford forward Harrison Ingram who is in his first season at UNC.
The Tar Heels covered against the college basketball betting lines for the first time this season in their last game.
North Carolina is the team to beat when it comes to the Battle 4 Atlantis NCAAB Tournament.
Northern Iowa Panthers
Northern Iowa is coming into the tournament with a 1-2 record after a 74-65 loss to South Florida.
Junior Nathan Heise, who was limited to just two games a season ago, is averaging 14.3 points and 6.3 rebounds this season.
Tytan Anderson and Jacob Hutson are the other double-digit scorers for the Panthers.
Against NCAA teams this season, the Panthers are 0-2 against the spread.
Stanford Cardinal
Junior center Maxime Raynaud has gone from putting up 8.8 points and 6.1 rebounds last season to averaging 19.3 points and nine rebounds so far this season.
Brandon Angel and Michael Jones are also back for Stanford with freshman Andrej Stojakovic making an immediate impact for the 3-1 Cardinal.
Each of the first three games played by Stanford finished over the total.
Texas Tech Red Raiders
Sophomore Pop Isaacs is back to lead the Red Raiders. Nevada transfer Darrion Williams and West Virginia transfer Joe Toussaint are the other players scoring more than 10 points per game.
Texas Tech won its first two games by an average of 20.5 points before a nine-point win over Texas A&M Corpus Christi.
Texas Tech is 3-0 against the college basketball spread so far this season with all three games finishing under the total.
Villanova Wildcats
Transfers Tyler Burton and TJ Bamba come in from Richmond and Washington State to provide offensive support for returning starters Justin Moore and Eric Dixon.
The Wildcats rebounded from a loss to Penn by topping Maryland 57-40 in the Gavitt Tipoff Games behind Burton's 15 points.
Villanova is 2-2 against the spread this season.
---
Want more articles like this? Check these out: