UFC Prop Betting Tips
Odds Favor Plenty of Decisions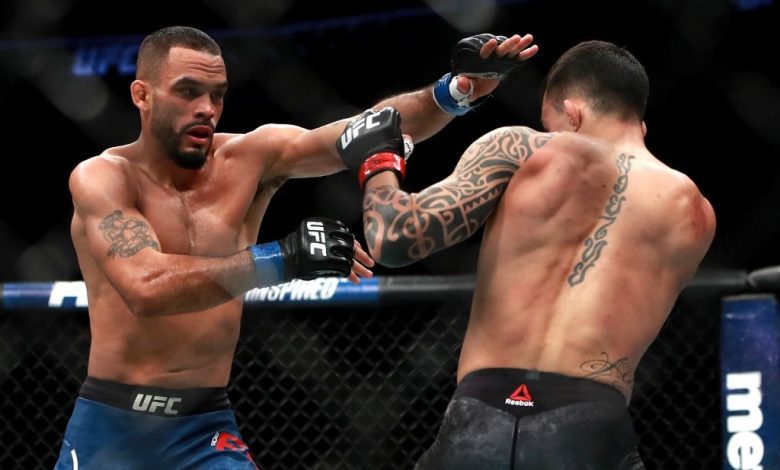 We saw plenty of finishes with the last UFC Fight Night but don't expect too many this Saturday. If we can recommend any UFC prop betting tips, bank on most of the main card fights to go to a decision. These will still be action-packed bouts, but the fighters are some of the toughest son-of-a-guns around.
Font, Vera Survive Their War
According to the UFC Fight Night prop bets' betting lines, expect this one to go the full 25 minutes. Both Rob Font and Marlon Vera are durable fighters. The former has only been finished once in 24 professional fights while the latter has never been finished despite seven losses on his pro record.
Font is expected to edge this one out on the scorecards going by the odds, and a finish, though unlikely, is lined equally for both he and Vera. The American, Font, has won three of his last four by way of a decision while Vera has finished all but one of the last eight opponents he defeated.
Andrei Arlovski to Edge Another Prospect?
Heavyweights anchor the co-main event and despite the high-finishing rate of this weight class, do not expect one to materialize according to the UFC's fighting odds. Thirteen of Arlovski's last 15 fights went to a decision, including all eight of his victories. His last finish? A TKO win over Travis Browne back in 2015.
His opponent, Jake Collier, isn't much of a finisher either. He has only two finishes to his UFC resume. Both fighters are technical and somewhat conservative. Still, one cleanly placed blow can end the fight, though we would not bet the farm for it to happen.
Fili, Brito Looking to Bounce Back
Featherweights coming off losses are ready to get back on the win column and the betting odds predict this one to go the distance. Again. Fili lost to Bryce Mitchell and had his recent fight with Daniel Pineda end in a "No Contest." Nine of his last 10 bouts went to the judges, including his last three.
Brito is in his sophomore appearance in the UFC after dropping a decision to Bill Algeo early this year. Of his 12 victories, nine have come via a knockout or submission, although most have come in the regional scene in Brazil. Fili was finished in his first three losses but hasn't been knocked out or submitted since 2016.
Dawson, Gordon to Fight to Decision
The betting odds have this fight as another decision waiting to happen despite the multiple finishes on each fighter's records. Grant Dawson is a budding prospect and of his 19 pro fights, only three have gone to the scorecards. Jared Gordon, on the flip side, has five of his six UFC victories come by way of decision. But his opponent knocked him out in his three losses.
Dawson is not much of a power puncher despite knocking out Leonardo Santos last year. Eleven of his 17 wins have come via submission while Gordon has never been submitted in his career.
Tough Guys Elkins, Connelly Clash
When it comes to durability and eating damage, nobody does it better than Darren "The Damage" Elkins. In 25 UFC bouts, Elkins has only been finished four times and three of these came against champions or title challengers. While he is long in the tooth, it would take a lot to get him out of there.
Tristan Connelly, who upset Michel Pereira one weight division above, has a ton of finishes in his pre-UFC career. But the level of competition is steeper here so good luck trying to take Elkins out.
Meerschaert Seeks Another Sub
The UFC's premier submission artist in the middleweight division is back as Gerald Meerschaert looks for submission win number nine. But as an underdog, you can almost triple your wager if you bet on him to finish Krzysztof Jotko.
The former top-10 fighter has only been submitted once and that happened nearly eight years ago. However, the sportsbook does expect this fight to be finished – the only one on the main card per the odds – but it isn't by much.
Follow us on Twitter