Twins vs Brewers Odds Preview: Betting Strategy and Predictions
Milwaukee fourth best team in baseball against the moneyline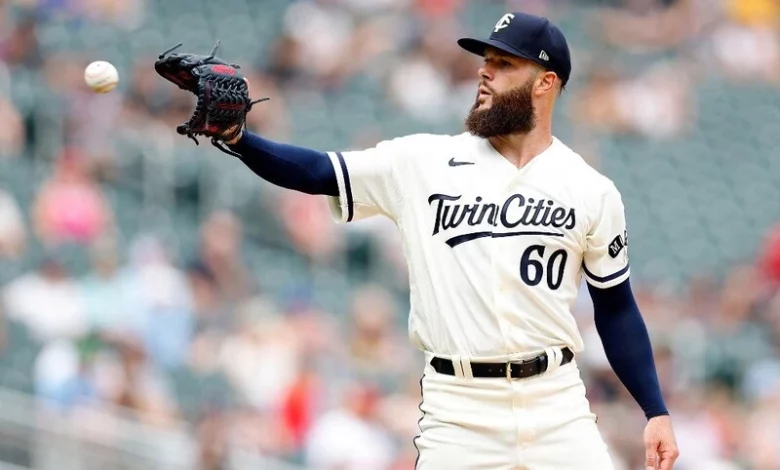 The Minnesota Twins own a comfortable lead, six games, in the American League Central over the Cleveland Guardians after winning five of their last seven games. Meanwhile, the Milwaukee Brewers are starting to get hot after a three-game sweep at Texas.
The Brewers have won 7 of 10 and lead the National Central by 2.5 games over the Chicago Cubs. Minnesota sends Bailey Ober (6-6, 3.40 era) to the hill after an effective outing against the Detroit Tigers. For the Brewers, Wade Miley (6-3, 3.05) hopes to bounce back after a loss to the Los Angeles Dodgers.
The opening number shows Minnesota as the slight favorite at -110, with the Brewers at even odds.  The total is down to 8.5 after opening at 9.5 and could continue to be on the move. The first pitch from American Family Field is scheduled at 8:10 pm ET / 6:40 pm PT.
We continue our Twins vs Brewers odds preview with a look at both teams, followed by our official MLB pick on this contest.
Day/Time:
Location: American Family Field

Twins Need To Show They Can Beat MLB's Best
The Minnesota Twins have the luxury of playing in the American League Central, where no team is above .500 except for the Twins. The division isn't a product of a bad start. , If MLB standings were based on the last 30 days, the Twins would still be the only team above .500 (14-12), the Tigers second (13-14), followed by the Royals (12-16), Guardians (10-17) and White Sox (8-18).
Cleveland and Chicago own two of the bottom four records in that span. This season's seasons balanced schedule has helped the Twins be a little more playoff ready, rather than beating up on their division, but is it enough? Their current numbers don't help tell that story. Against teams .500 or better, the Twins are 30-28 (+130 units) while 34-32 against teams under .500 (-1129 units).
There is a massive difference for bettors, but not really when figuring out how much of an impact Rocco Baldelli's team will have in October. Ober will get his second start against the Twins this season after allowing two runs in six innings back in June, a 4-2 Brewers win. We continue our Twins vs Brewers odds preview by focusing on the Brewers.
Milwaukee Winning With Grit
No one thinks the Brewers are among the league's best teams, but they continue to lean on a terrific bullpen, ranked 10th in baseball with a 3.83 era, and starting pitching that's even better (4.11 era) that may be a sliver better.
You won't find them among the MLB stats leaders on offense, with a team average of .234 (28th in MLB), but when you have pitching, you'll find yourself on top of a division like the NL Central while giving bettors plenty of chances to cash under tickets.
Craig Counsell's team has won 6 of their last nine games on the road, which bettors know is sometimes the kiss of death for wagers while the home team catches their breath after a long road trip. Miley is 1-0 with a 4.18 era in five career games against the Minnesota Twins. We conclude our Twins vs Brewers odds preview with our official selection.
Bettors Jump On Twins, Under
Early betting shows the public racing to the window to bet on the Minnesota Twins, backed by 72% of the early money. The under is being pounded by the public with 94% of the early wagers. We tend to agree with the public on the total. We think a poor Brewers line-up will take a few games to become acclimated with being home again for the first time in almost two weeks, while the Milwaukee pitching remains a strength in game one. Bet the under, and we'll see you at the cashier's cage.
That does it for our Twins vs, Brewers odds preview; we wish you the best with your Major League Baseball wagers this week.
For MLB betting news, odds analysis, and more, visit Point Spreads Sports Magazine.
Follow us on Twitter
---
Can't get enough? Here's more!