MLB Preview: Twins vs Astros Series Betting, Twins Needing Every Win Possible
Verlander Draws Big Betting Numbers, Houston Looking Like Team to Beat in AL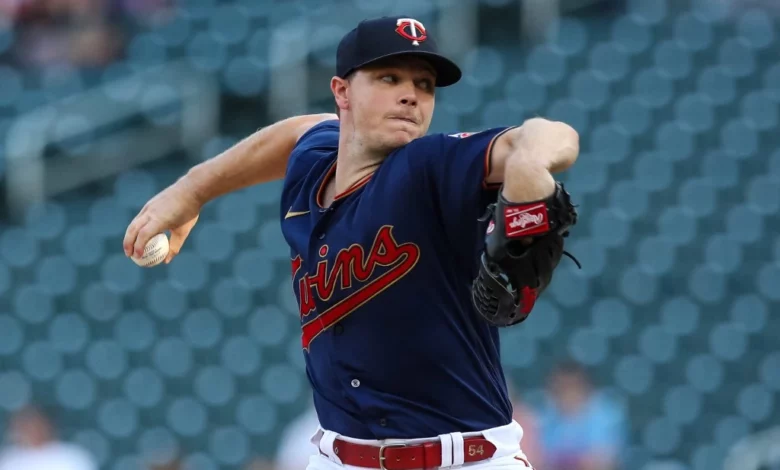 Twins vs Astros Series Betting: Houston leads the American League West by 11.5 games over the Seattle Mariners on the back of a 39-18 home record and the third-best run differential in Major League Baseball. Houston has won four of their last five meetings with the Twins.
Minnesota trails Cleveland by two games in the American League Central after spending 107 days of the season in first. The under in this series is 8-3-1 in their last 12 meetings including a small 3-1-1 mark in Houston.
Game Information
Matchup: Minnesota Twins (62-58) at Houston Astros (78-45)
Location: Minute Maid Park, Houston, Texas
Day/Time:
Television: BSNO, ATSW, MLBN
Houston Offense Still Looking for Consistency
Take out a 21-run performance against the Chicago White Sox last Thursday, and you'll still see a team that has struggled to hit its 2022 average of 4.59 runs per game. Luckily, Dusty Baker has one of the best pitching staffs in baseball when his club needs to win a low-scoring game. Tonight, we'll see one of the best when Justin Verlander takes the hill in search of his 16th win of the season.
The oddsmakers have made it difficult to take Verlander because Astros because oddsmakers have made Houston betting odds too high to be an attractive option. The nine-time all-star is tied with the Dodgers Tony Gonsolin for the most wins in Major League Baseball. When Verlander pitches, Houston is 16-6 but good for just 246 units of profit. Let's continue our Twins vs Astros series betting preview by taking a peek at our Twins' betting options.
Twins Lose Series and Buxton Against Texas
Minnesota dropped three of four games against the Texas Rangers over the weekend, two of which were one-run losses. They also lost starting center fielder player Byron Buxton in the seventh inning of Monday's loss 2-1 with a hip injury that will likely keep him out of tonight's line-up.
The Twins' World Series odds may show them as a contender in the American League, but they can't lose a series against teams like Texas who have been long forgotten as American League contenders.
Minnesota is just 5-5 in their last 10 against teams under .500 and just 5-13 against teams over .500. That's a direct reflection of why they've lost the top spot in the American League Central. Aaron Sanchez gets the start for the Twins tonight.
He will be making his first appearance since helping the Twins beat Detroit, 5-3, on August 1st. In his career, Sanchez is 3-2 against Houston but owns a cringy 6.20era in seven starts. Rocco Baldelli's team is just 6-15 the game after allowing two runs or less. Let's conclude our Astros and Twins preview by looking at tonight's betting options.
Betting Public Is On Twins Run Line; Under
Minnesota Twins World Series odds may indicate that they're still among the American League contenders but contenders this time of year crush inferior competition. Houston Astros betting odds are giving the Twins very little support with good reason.
Houston is 26-9 against teams with a winning record and 39-17 at home against teams .500 or better. Houston is also an excellent wager when playing with a day's rest, winning 69 of their last 96 games dating back to last season.
To conclude our Twins vs Astros series betting preview, there's no way you should lay the huge price that seems to be fluctuating every few minutes; however, taking one of the best pitchers in baseball at home, we're more than happy to lay the -1.5 (-143) to cash tonight's winner.
Follow us on Twitter