Alex Volkov: The Russian Giant
A Heavyweight Threat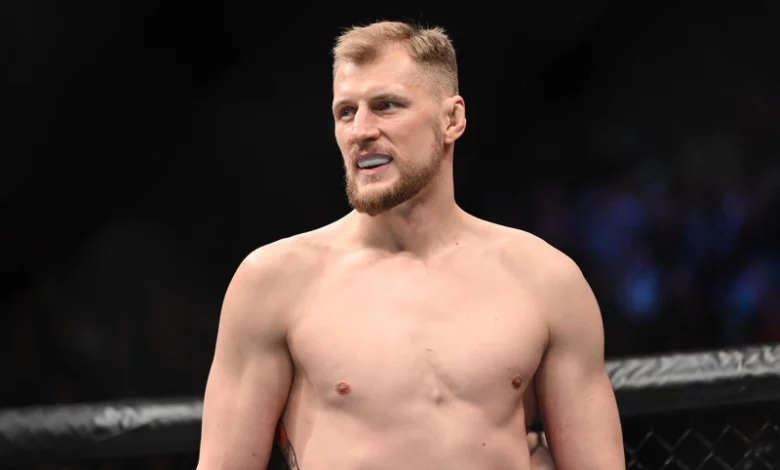 Alex Volkov is one of the more dangerous heavyweight fighters in the UFC, and he's a firm fixture in the UFC rankings top 10.
The Russian 34-year-old, who has more experience than most, makes his opponents scared, and with good reason.
His UFC results speak for themselves, including wins over Marcin Tybura and Alistair Overeem.
A Career Resurgence
After losses to Ciryl Gane and Tom Aspinall, it looked like the storied career of Alex Volkov could be coming to an end.
However, he had other plans, as he scored TKO wins over Jairzinho Rozenstruick and Alexander Romanov.
His latest win came against Romanov at UFC Fight Night in March, and he faces Tai Tuivasa at UFC 293 in Australia this Saturday.
"Hard punches and home advantage already mean a lot. A person with a strong punch is already a force to be reckoned with," Volkov said. "Tuivasa has won almost all the fights by knockouts. That speaks volumes, so it's worth staying focused in a fight against such a dangerous fighter. Of course, I feel like I'm technically better at a lot of things."
A win against Tuivasa would continue his resurgence in the heavyweight division, and although he's behind the likes of Gane for a UFC title shot, he wouldn't be far behind his rivals.
Beating Romanov wasn't an easy task. Romanov was 17-2, and he doesn't get stopped. However, Volkov ended the fight in the second round.
Where it all Began
Alex Volkov started his career in 2009, so he has been in the game for a long time.
He started his early career at 7-1, mostly fighting in Eastern Europe. He moved to Bellator in 2012, and he kicke off his Bellator career with three consecutive victories.
He won the Bellator Season 10 Heavyweight Tournament Final when beating Blagoy Ivanov. Still, his career in the organization hit a rocky patch with consecutive losses to Tony Johnson and Cheick Kongo.
A call to the UFC came in 2016 when he rematched Johnson, this time getting the better of his opponent by a split decision. He won his first four UFC fights before getting knocked out by a dangerous Derrick Lewis at UFC 229.
However, despite his first pay-per-view fight being a shocker, he returned to beat Walt Harris at UFC 254 in 2020. He has since beaten Tybura at UFC 267, so he's a big drawcard at the PPV events.
Have Bettors Cashed with Volkov?
It's hard to say because his career has been so long, but there is usually good value available at the sportsbook.
Alex Volkov has been one of our UFC best bets on many occasions, including when he paid -150 to beat Romanov, a fair price from bookmakers.
He paid -210 to beat Tybura and -160 to beat Rozenstruick, so bettors locked in the value odds for the favorite. However, he was a -146 favorite when losing to Aspinall.
Bookmakers respected his chances against French former champion Gane. He was a +115 underdog against Gane, so he's a highly respected fighter who has done right by bettors throughout his lengthy career.
The Value is to Come
He might be an aging heavyweight fighter, but there is good value awaiting bettors with Volkov.
Jon Jones is dominating the heavyweight division, but a title shot isn't far away for Volkov, who could get his chance in 2024 if he beats Tuivasa.
We would expect him to be a betting underdog against the likes of Gane and Jones, so there could be value for Volkov over the next year.
He's good enough to cause an upset against any fighter.
For UFC betting news, odds analysis, and more, visit Point Spreads Sports Magazine.
---
Can't get enough? Here's more!