Dana White's Contender Series: Risking It All For a UFC Contract
Who Wants To Impress Dana White the Most?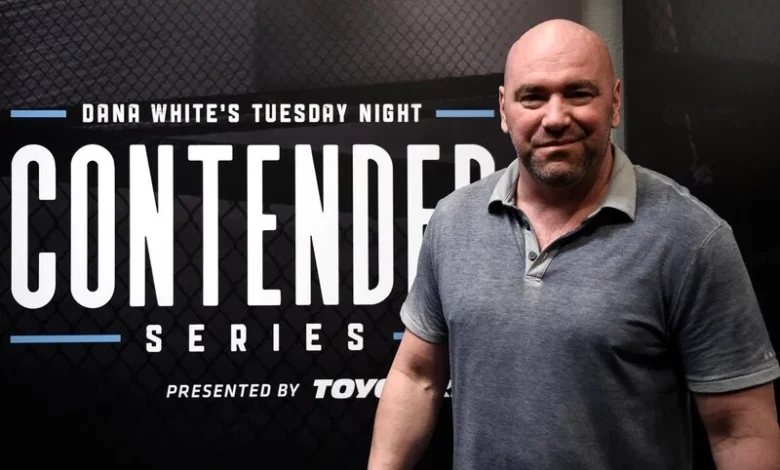 Dana White's Contender Series is not the UFC but the next best thing: a shot at making it. Beginning in 2017, this show features fighters currently not in the UFC. It airs every Tuesday on ESPN+ and is in its seventh season as of 2023. Think The Ultimate Fighter or Looking For A Fight, shows meant to scout talent but get straight to the fights with a more unique way of earning the contract.
A Must-Watch For Fight Fans
How Do You Win a UFC Contract?
This series was meant for White and Co. to find not only the best fighters outside of the UFC but also the most entertaining. You know Dana White likes it: "Never leave it in the hands of the judges." He wants finishers – knockout artists and the like. As such, fighters who "audition" on the show can't simply win their matches. They have to win in the most spectacular way possible.
Take Sean O'Malley, who captured the UFC bantamweight title on UFC 292. His knockout on the show had Snoop Dogg screaming the now-iconic "O'Malley!!"
But not every finish earns a deal. And some decision victories still get a fighter signed. Also, several fighters who did not initially earn a contract can still be signed in the future. UFC fighters like Dan Ige and Kevin Holland are notable examples. Overall, it's all up to the boss.
Contender Series Births Future UFC Stars
Other than O'Malley, Dana White's Contender Series has been the launching pad for talented fighters to become UFC stars. Jamahal Hill beat up Glover Teixeira to capture the UFC Light Heavyweight Championship early in 2023. He became the first Contender Series alum to win a UFC title.
Others like Geoff Neal, Johnny Walker, and Maycee Barber have consistently been top-10 fighters and could one day fight for a title.
Some high-profile names debut on the show, like multiple-time wrestling champion Bo Nickal and former NFL Pro Bowler Greg Hardy. As such, this show is a must-watch on the UFC fight schedule.
Details of the Show
Day/Time:
Streaming: ESPN+
Number of Events: Between 8 to 10*

*Dana White's Contender Series Brazil only had three events
Contender Series on the Betting Lines
Contender Series is immensely popular and has all but made other similar shows obsolete in comparison. Also, compared to the list of UFC events, the Contender Series may have a higher finish-to-win ratio due to fighters competing to enter the UFC instead of keeping their job.
As such, the UFC odds may have plenty of round totals set at 1.5 rounds or lines that favor the 'under'. Betting lines can also be more volatile here due to the unknown quality of the fighters. Fans should closely monitor the sportsbook to see changes. And even better, snappy bettors could bet a fighter at a bargain price if they can beat the line movement.
For UFC betting news, odds analysis, and more, visit Point Spreads Sports Magazine.
---
Can't get enough? Here's more!