Which of the Biggest NFL Week 4 Underdogs Poop on the Parlay?
Should Chalk Artists Beware Any of These Dogs?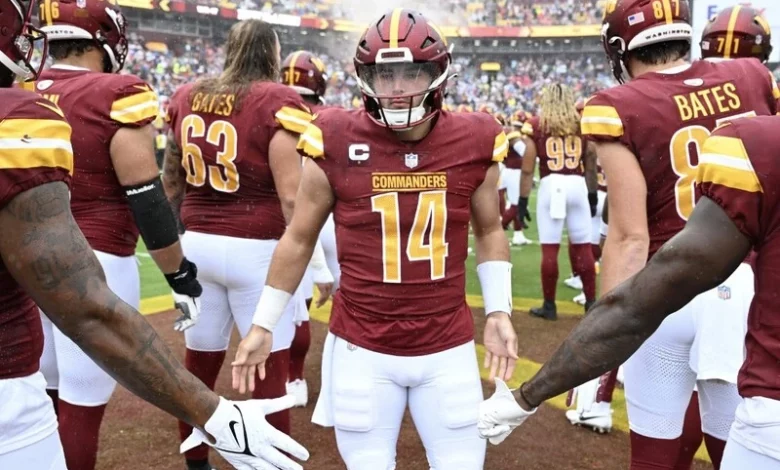 Cardinals, Again, Lead Underdog Slate For Week 4
Fool us once, shame on you. Fool us twice, shame on us? That's what the Arizona Cardinals could do as the biggest NFL Week 4 underdogs. This ragtag group toppled Dallas and demolished parlays everywhere as 5-1 dogs last week. Now, they're even larger at +650 and could do the same to folks blindly throwing San Francisco in their parlays. And Arizona is not the only underdog who could do it.
Patriots Try Adding To the Cowboys' Misery
Opponent: at Dallas Cowboys
Point Spread: New England Patriots +6.5 (-110)
Moneyline: +240
The Cowboys got a lot of nerve showing up as -290 favorites after pooping the bed against the Cardinals. Dallas got exposed on both ends of the ball. The offense could not convert on scoring plays while the defense, with star cornerback Trevon Diggs among the NFL injuries, lost its mojo. If that's how Dallas is going to be, we can't blame folks for fading it.
But they're against the Patriots here. This team is 3-14 as an underdog in the Mac Jones era. They have a low offensive ceiling given his and the playcalling's limitations. We don't foresee this team scoring much more than its 17-point average. And the defense, while solid, is not as hungry as Arizona.
Pick: Dallas Cowboys -290
Washington Faces Steep Odds Following Humiliation
Opponent: at Philadelphia Eagles
Point Spread: Washington Commanders +9.5 (-110)
Moneyline: +340
Washington was a sexy underdog pick last week. But that's all it was as quarterback Sam Howell kept handing Buffalo the ball back. The NFL odds this week of him doing that again are quite low, even if it's against an Eagles defense that has already forced eight turnovers. Still, this is not the type of matchup this team needs after last week.
Washington has many issues besides making mistakes. His offensive line is terrible. He's been sacked 19 times, which leads the league. The Commanders 'D' will also get worn out by Philadelphia's power running game. This team is also just 2-6 against the spread (ATS) in its last eight games going back to last season. It's not looking good.
Pick: Philadelphia Eagles -450
Will Jets Fly High or Crash and Burn?
Opponent: vs Kansas City Chiefs
Point Spread: New York Jets +9.5 (-120) nfl favorites
Moneyline: +340
The Jets may be the most bet-against team as far as NFL Week 4 underdogs are concerned. Zach Wilson is not just detrimental on the field, but his smug demeanor also rubs his teammates the wrong way. What's worse is that the coach continues to cover for him, which could just kill whatever mojo the locker room has left.
But maybe all of that is overstated. In the end, the Jets' defense is formidable and is a top-five unit in the NFL. The Chiefs smashed the Pop Warner Bears, which has somewhat inflated their stock. Still, KC is just 11-14 ATS as a road favorite. And Andy Reid tends to lose a few games early in the season. Don't bet the house on the Chiefs just yet.
Pick: Jets +9.5 (-120) NFL favorites
Will the Cardinals Strike Twice?
Opponent: at San Francisco 49ers
Point Spread: Arizona Cardinals +14 (-110)
Moneyline: +650
If Arizona somehow wins as an NFL Week 4 underdogs, we will crown it. San Francisco is not Dallas. For one, this team is a lot more physical and will trade blows with Arizona if it has to. And secondly, San Francisco has won and covered eight straight home games. It is also 11-1 against the NFC with Brock Purdy. Its only loss came in the NFC title game when he got hurt against Philadelphia.
Yes, the 49ers look about as invincible as you'd expect from the biggest NFL favorite. But the Cardinals are actually 7-5 against the Kyle Shanahan-led 49ers. There are a lot of asterisks to this record. But it is what it is.
Pick: Cardinals +14 (-110)
---
NFL Week 4 Odds
For NFL odds this week, NFL betting news, and more, visit Point Spreads Sports Magazine.
---
Can't get enough? Here's more!