Former Champ Dominates Grasso vs Shevchenko Betting Odds
UFC Women's Flyweight Title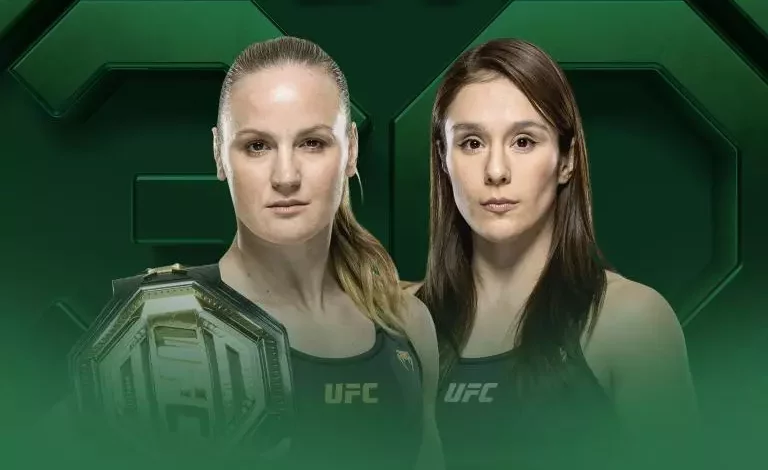 UFC Fight Night features a rare title fight and Grasso vs Shevchenko betting odds favor the former champion getting her belt back.
As it stands, Alexa Grasso is the current champion, and she headlines most UFC events, but Shevchenko is keen to turn the tables on her shock UFC 285 defeat in March.
The rematch is on our UFC fight predictions. Expect a close fight over five rounds at T-Mobile Arena.
A Submission Threat
One thing is evident when fighting Grasso: she won't overpower her opponents.
The 30-year-old Mexican has never knocked out an opponent since arriving in the UFC in 2016, and we can't see that changing anytime soon. However, she's one of the better submission artists going around.
Shevchenko knows all too well after getting caught with 26 seconds to go in the title fight, which saw her lose her coveted title.
To Grasso's credit, she was holding her own up until that point anyway, so it would have been a close thing. However, up until that successful submission, Grasso had only two takedowns, and Shevchenko had four.
There are some worrying signs for Grasso, despite having the title around her waist, which is why Grasso vs Shevchenko betting odds have the champion at +130.
She has had the belt for only six months, but Shevchenko isn't a fighter to make the same mistake twice. That's the challenge awaiting Grasso, who will endeavor to win rounds with total punches landed and try to lock up Shevchenko in a grappling battle.
The occasion will mean more for Grasso, as UFC Fight Night falls on Mexican Independence Day. She got a custom belt made for her victory, which doesn't replace her linear title.
"So, his company, which is based in Mexico, made this belt for Alexa Grasso," UFC President Dana White said. "This will be her championship belt. She'll have the other one, but we'll present her with this one. And she's gonna defend the title against Shevchenko on Mexican Independence Day on Sept. 16."
Redemption for Shevchenko
The long title reign of Shevchenko might have ended, but she could return even better than before.
When Grasso got her in a choke at UFC 285, her entire face went red. She held on for as long as she could, and that's a champions' spirit.
The 35-year-old, whilst giving Grasso the age advantage, is still one of the best fighters on the planet. She is powerful, technical, and ready to win her belt back on Saturday.
We expect many UFC bets to include Shevchenko at -160, which isn't a surprising line from the sportsbook. Former champions are often well-backed in the rematch, and she is determined to right her wrongs.
"There's only one [way it plays out]," Shevchenko said. "I go in there for the victory. I go there to destroy my opponent. I go there [not to] play. I go there not to joke around. I go there to take what is mine and show not the best version, the greatest version of me.
"I don't have life after the fight. I don't have plans after the fight. I don't have anything. My life has the end [on] September 16. This is what I live now. My focus is September 16."
It's hard not to root for Shevchenko. She is a model of professionalism, and the 23-4 fighter has done right by bettors throughout her career.
Belt Heads Back to Kyrgyzstan
We can't turn down the Grasso vs Shevchenko betting odds of -160 for the challenger.
She is more determined than ever to win this fight, and although Grasso is a worthy champion, the pressure of defending her title could be too much.
Bookmakers have the total rounds line at 4.5. Over has been heavily backed into -160, so most bettors expect the fight to go the distance. However, there is value with under 4.5 at +105.
Shevchenko is strong enough to knock her out, and she also has a good submission game, so take the value.
For UFC betting news, odds analysis, and more, visit Point Spreads Sports Magazine.
---
Want more articles like this? Check these out: