2022 MLB American League Preview
AL East Top-Heavy Once Again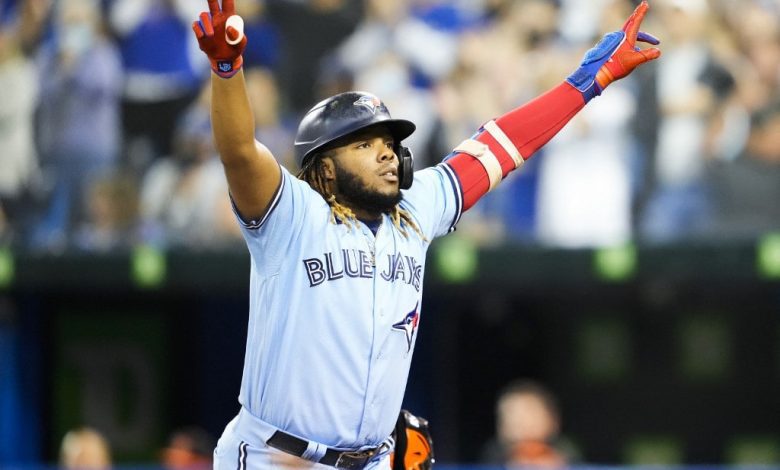 If you want Major League Baseball best bets, take a look at our 2022 preview for the American League. With the uber-competitive AL East, slowly improving AL Central and more balanced AL West, the junior circuit should be exciting all season. Let's go through all 15 teams:
AL East
Toronto Blue Jays
The Toronto Blue Jays have been the talk of baseball this offseason. They lost Marcus Semien, Robbie Ray, and Steven Matz in free agency but, after just missing the playoffs in 2021, Toronto added Kevin Gausman, Matt Chapman and Yusei Kikuchi to a really talented roster.
With Vladimir Guerrero Jr. and George Springer headlining the lineup, the Blue Jays should score a boatload of runs. The rotation is really good and, while the bullpen isn't particularly impressive, guys like Jordan Romano and Julian Merryweather are good late-inning arms.
New York Yankees
It was a weird offseason for the New York Yankees. Instead of getting one of the big fish in free agency, New York re-signed Anthony Rizzo and traded for Josh Donaldson and Isiah Kiner-Falefa.
So, the Yankees didn't really get a whole lot better. They won 92 games last season and will probably finish a drop lower than that figure because of the rough division and the injury risks of New York's aging roster.
It could work out for the Yankees but, at least right now, New York isn't a particularly scary team. They'll still hit a lot of home runs and win plenty of close games because of their strong bullpen, yet the Yankees are good enough to overcome the other AL East contenders regardless of what the MLB betting lines say.
Tampa Bay Rays
As expected, the Tampa Bay Rays didn't do much during the offseason and they'll return most of the same team that won 100 games and easily took home the AL East crown last season. The Rays added Corey Kluber to their rotation and signed a couple of bullpen pieces but Tampa Bay is basically running it back.
Full seasons from Wander Franco and Shane McClanahan will be huge for the Rays' chances of a third straight division title. Pitching is the key to Tampa Bay's success and, even with Tyler Glasnow still on the shelf, the Rays have more than enough solid arms.
The Rays might not be as dominant as they were in 2021, but the talent is still there and the farm system is stacked with MLB-ready prospects who will make an impact.
Boston Red Sox
In many ways, the Boston Red Sox had a similar offseason to that of the New York Yankees in the sense that they probably didn't add as much as needed to keep up with the Toronto Blue Jays. But, the Red Sox did make the big splash that the Yankees failed to do when they signed Trevor Story to a six-year deal.
However, ace Chris Sale is dealing with an injury and Boston only addressed the rotation by signing veterans Rich Hill and Michael Wacha. The Red Sox also made the questionable decision to bring back light-hitting fan favorite Jackie Bradley Jr. Like with the Yankees, the Red Sox have significant disappointment potential.
Baltimore Orioles
The Baltimore Orioles, somehow, are still a few years away. This offseason, they only added a few role players and starter Jordan Lyles. The much-awaited major league debut of Adley Rutschman could be in the cards for the 2022 season, but even that isn't a guarantee since he's currently dealing with a triceps injury.
Otherwise, Baltimore's strong farm system might help down the road, but it won't do the Orioles any favors in the present.
AL Central
Chicago White Sox
The Chicago White Sox are the second-biggest division favorite in baseball behind the Los Angeles Dodgers for good reason. Chicago won the AL Central by 13 games last season despite dealing with tons of injuries. Now that Eloy Jiménez and Luis Robert are healthy, the White Sox lineup is even more explosive and the gap between Chicago and the rest of the division is huge.
Chicago winning the AL Central again is one of the MLB best bets you can make. But, it's not like everything is perfect for the White Sox. Carlos Rodón left in free agency, Craig Kimbrel is coming off a disastrous season, and Dallas Keuchel was so bad that he didn't make Chicago's postseason roster. So, there are definitely pitching issues the White Sox need to resolve.
Minnesota Twins
It was refreshing to see a team approach the offseason like the Minnesota Twins, who saved money by trading Josh Donaldson to the New York Yankees and used those savings to sign Carlos Correa. They also improved their rotation by signing Dylan Bundy and trading for Sonny Gray.
Minnesota might not actually be good this season even with all the additions, but they're an intriguing squad that is the clear No. 2 team in the AL Central. The lineup, bolstered by Correa and Gary Sánchez, should produce a lot of runs. Even though the pitching staff leaves a lot to be desired, it's better now than it was last season.
Detroit Tigers
After the Detroit Tigers finished the 2021 season well under A.J. Hinch, they became a trendy surprise pick to make some noise in the AL Central. The Tigers are still really young and on-field production remains to be seen from much of their talented rotation pieces, but the offseason pickups of Javier Báez and Eduardo Rodriguez add some much-needed experience and reliability to Hinch's group.
The bullpen is shaky, to be fair, even with the signing of Andrew Chafin. However, Detroit could push .500 with a solid lineup — possibly aided by top prospects Spencer Torkelson and Riley Greene — and high-potential rotation. Detroit is definitely a team on the rise in a pretty weak AL Central.
Cleveland Guardians
Per usual, the Cleveland Guardians didn't do much in the offseason to get better. However, a healthy Shane Bieber and full season of Triston McKenzie should make a positive difference for a Cleveland team that needs to rely on pitching because the lineup, outside of José Ramírez and Franmil Reyes, is pretty thin.
The Guardians do have a good amount of top-flight starting arms, though, so if they get any legitimate production from the likes of Josh Naylor, Bobby Bradley, Amed Rosario and others, they too could be right up there with the Minnesota Twins and Detroit Tigers in the AL Central.
Kansas City Royals
It was a very quiet offseason for the Kansas City Royals, whose only moves of note were signing 38-year-old Zack Greinke — 13 years after he won a Cy Young for the Royals — and trading for reliever Amir Garrett. So, Kansas City probably won't be much better than the 74-win team of a year ago.
The one guy who could change that is top prospect Bobby Witt Jr. The 2019 No. 2 overall pick rolled through Double-A and Triple-A last season in his first full minor league campaign. He projects to be Kansas City's Opening Day starting third baseman and has major star potential. If the Royals let him break camp in the majors and he rakes from the get-go, he could help propel Kansas City over .500.
AL West
Houston Astros
Another offseason, another longtime Houston Astros mainstay leaving in free agency. This year it was Carlos Correa, who left for the Minnesota Twins. But, even without Correa, the Houston lineup is loaded with Jose Altuve, Alex Bregman, Michael Brantley, Yordan Álvarez, Yuli Gurriel and Kyle Tucker, so the Astros will be just fine.
The big questions for Houston revolve around pitching because Lance McCullers is still banged up, Justin Verlander is coming off Tommy John surgery, and Framber Valdez struggled in the World Series against the Atlanta Braves. The Astros have plenty of intriguing rotation options but most of them are pretty unproven. Still, they're the class of the AL West until further notice.
Seattle Mariners
The Seattle Mariners are an interesting team. They won 90 games last season but undoubtedly benefited from plenty of luck in terms of clutch hitting and over-performing their run differential. While Seattle probably won't be as fortunate in 2022, the Mariners did add All-Stars Jesse Winker and Adam Frazier to their lineup and reigning AL Cy Young winner Robbie Ray to their rotation.
Seattle is looking like the second-best team in the division, and while the Mariners can't hang with the Houston Astros just yet, they're not so far away.
Los Angeles Angels
The Los Angeles Angels did well this offseason to address both their rotation and bullpen, yet it might not be enough to overcome all of the injury concerns. If the trio of Mike Trout, Shohei Ohtani, and Anthony Rendon can play a combined total of 400 games or so, the Angels can compete for a playoff spot. That's a big if, though.
Noah Syndergaard is also an injury risk in the rotation and Michael Lorenzen is slotted in as a starter despite only relieving for the Cincinnati Reds last season. The Angels have a lot of innings they need to replace and, if they can't do that well, it won't matter how improved their bullpen is. Even with all of their top-end talent, the Angels are far from being one of the MLB best bets.
Texas Rangers
By adding Marcus Semien, Corey Seager and Jon Gray, the Texas Rangers picked up three of the most sought-after free agents this offseason. But, they still don't have much depth anywhere on the roster and might still be a disaster on the mound.
It's nice that Texas showed a willingness to make splashes and spend money. However, it probably won't be enough to overcome the rest of the team's question marks. Texas needed to get the kind of veteran relievers that the Los Angeles Angels signed in order to solidify a very shaky bullpen.
Oakland Athletics
The Oakland Athletics went full rebuild mode over the past few months, trading away the likes of Chris Bassitt, Matt Olson and Matt Chapman, and openly discussing Sean Manaea and Frankie Montas in further trade discussions. Unsurprisingly, even after winning 86 games in 2021, Oakland spent very little money on roster upgrades and will go into 2022 with plenty of holes.
The Athletics did well to recoup prospects in those trades. While guys like Christian Pache and Kevin Smith could step right in and play well, things are going to get worse for Oakland before they get better and more deals could be on the horizon.