MLB Totals Betting Analysis: Red Sox, Rays Leaders of The Pack
Stolen Bases Out the Roof, Overs With Slight Edge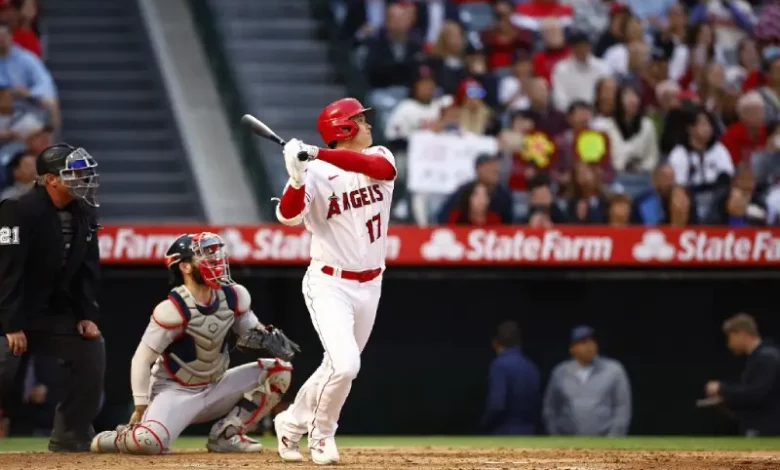 We begin our MLB Totals Betting analysis with a study involving the MLB hits leaders and how their presence can affect an entire line-up and eventually a total. We'll also sift through today's MLB scores and odds to give you an update on where each team stands after almost two months of baseball in addition to recent form and historical data. Let's begin our MLB Totals betting analysis with the top offenses in the league.
Red Sox and Rays Lead The Way
Most bettors like to put their money behind the over, and so far this season the Boston Red Sox and the Tampa Bay Rays have been a friend to the over crowd. The Sox are 30-18-2 (+1005) to the over while Tampa is second with a 30-18-3 (+937) record. Both teams are doing it a bit differently.
The Rays lead the league in hitting with a .271 average, 1-point better than the Texas Rangers. They're led by Yandy Diaz (152 AB,.322 avg, 35 runs), Randy Arozarena (177AB, .305 avg, 33 runs), and Wander Franco (196 AB, .286 avg, 28 runs). This trio gives the Rays stability throughout their line-up in addition to Josh Lowe and Harold Ramirez. They are the most dangerous lineup in baseball when you add in their power numbers (97 homers, 15 more than the Los Angeles Dodgers).
Tampa over bettors has the luxury of getting some low totals because their team ERA is 5th in Major League Baseball (3.70). 31 of Tampa's 51 games have featured totals of 8 or less where the over is 18-10-1. Boston has a different path with higher totals because they're sixth in baseball with a .262 team average, but are just 26th in pitching (4.82 era), which makes their totals much higher than Tampa's. In 50 games, just eight have had a total of eight or less.
If you want to bet on the top offenses in baseball you have to decide what angle you'd rather bet on with both working through the first couple of months. Overall, the top five hitting teams in baseball are a combined 131-106 (55.27%, +1347 units). Take out the fifth-best hitting team (Washington Nationals .264) and the over record is an impressive 109-82 (57.1%) +1757 units.
Totals in Current Form
To look at the entire landscape of a season is good but if it gets too deep into a season what happens in April has very little to do with which team to put your money before in June. We like to take a 30-day window and examine how a team is currently performing against the number. After we apply a 30-day filter we see a move to the under due to bookmakers making adjustments.
The over has a slight 360-357 advantage overall, despite the most stolen bases since 1997, but over the last month, the unders are 199-190 (.512). The top five under teams over the last month are the San Diego Padres (20-4-1, +1431 units), Cleveland Guardians (18-7-1, +932), Houston Astros (17-8-1, +757), Colorado Rockies (16-10, +460) and Chicago White Sox (17-11, +438).
MLB Historical Data
Ever wonder which teams through the years have been the best over and under teams? We did too, so we went back to 2005 to get our data. Overall, in that span, under are 20766-20118-2022 or 50.79. The top five under teams are as follows. The Houston Astros (52.30%,+4642) are tops followed by the Chicago White Sox (52.42%, +4114), Kansas City Royals (52.04%, +2085), Chicago Cubs (51.98%, +1952), and Oakland Athletics (51.62%, +1230).
The top three over teams are the Miami Marlins (51.54%, +2769) followed by the New York Mets (51.37%, +815 units), and Philadelphia Phillies (50.33%, -3621). Notice there is a heavy amount of successful teams when betting under but only three teams have been able to turn a profit when betting them over. If this data shows us anything it's that we should find a few teams with strong pitching and ride them with under bets. That concludes our MLB totals betting analysis, we wish you the best as we approach Summer baseball.
Follow us on Twitter
---
Can't get enough? Here's more!